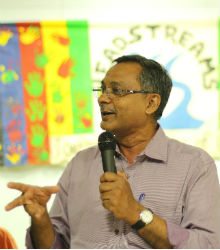 Dr Cheriyan Alexander's desire is to be an inspiring and stimulating teacher and he finds it fulfilling when his students tell him that his classes gave them new insights not just into literature but also into many aspects of life.  An associate professor of English and currently HOD of the Dept of English at St. Joseph's College, his Ph.D (Bangalore University) was on the effect of totalitarian political regimes on the Post-war East European literature. Dr. Alexander has written on issues of literature, culture and the arts, edited the book 'Many Rooms, Many Voices,' given radio talks, and served on textbook committees (PU Board and Bangalore University). Recent publications include a paper on RK Narayan and one on the challenges of teaching English to mixed ability classes.(both 2008). A recipient of a prestigious study-cum- travel grant of the International Visitor's Leadership Program for scholars of American Literature (2010), he delivered a lecture in Seattle University, US, on the way the films of Satyajit  Ray and the fiction of RK Narayan capture an India in transition at multiple levels (2015).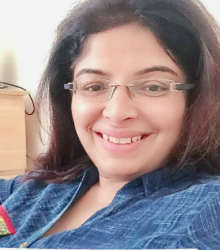 Mahalakshmi is an environmentalist, with in-depth understanding and work experience in areas related to health, science & technology and  environment & development. Having been with the social development sector for almost two decades, she has organised civil society into effective collaborative networks of communities to seek social justice (Eg.. Mines, Minerals & People, Citizens' Action Forum). She has been effectual in garnering resources and facilitating volunteer engagements, to ensure the sustainability of community interventions targeting environmental solutions, safe future for the marginalized children and economic empowerment of young women. She has also worked to address urban development issues in ecologically sensitive areas like the western ghats and Sukhinda in Orissa. She was also Strategic Advisor (People for Animals))(2010 – 2013) and Environmental Awareness Specialist (Karnataka State Pollution Control Board) (2009). Currently she is Honorary Secretary Citizens' Action Forum, Bangalore (a Platform of around 150 resident associations and citizens in Bangalore), founder member (Snehadhara Foundation, Headstreams, BRACE) and the NGO Representative in Grievance Redressal Committee (RV college of Engineering, Bangalore).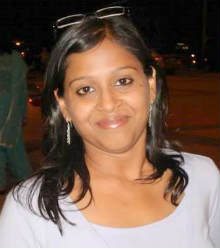 Nitya is an English literature graduate, who ventured into making law her profession. Having worked as a corporate lawyer for over 8 years, she is currently training to be an expressive and creative arts therapist. She is also a mother to a loving 3-year-old daughter. Nitya is passionate about the arts, children, the environment and women-related issues. She has trained briefly in Bharatnatyam and Odissi, and dabbled a little in other contemporary and western dance forms. The work we do at Headstreams has always been close to her heart and she is passionate about the work we do with children. She believes life is enriched by different experiences one goes through within it. Her desire is to have fun, play more, love more, laugh more, travel more, live life just a little more.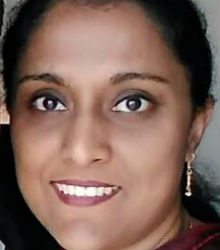 Jean George has a calling to work and minister to people who struggle with emotional and relational challenges. The areas she is most passionate about is to groom young people make healthy choices and decisions that could have a positive impact on their lives. The area of sexuality and sex education is one that she earnestly works on with children and adolescents. Parent education on a child's sexuality is a pet topic and her expertise in this area helps parents to ease their fears and apprehensions. Apart from this, she works on equipping and strengthening families in the God given institutions of marriage and parenting.  She is a lover of Gospel music and also enjoys baking treats for the family. Her children, according to her, are her greatest critics, helping her learn, grow and change. She believes that every human being is purposed and called to be a minister of God's love and hope.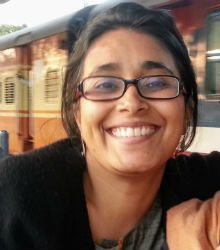 Selena has been involved in conceptualizing learning spaces for children since the year 2000 when she completed her MSW (TISS). What began as a passion there, was given direction while working as a learning facilitator for Shikshantar, Udaipur, and then being involved in the running of a learning space called Bhavya, Bangalore. Much of Selena's understanding of children and learning deepened substantially when she had her own daughter. She is a part of the core team at Headstreams, which is responsible for conceptualization and running of its various programmes with children and youth. These include Tackle Fest, Summer Camps, Tackle Caravan, School Partnership Programs and the PG Diploma Course in Play and Well-being. Most of these programmes involve work with children from underprivileged backgrounds in group settings , using play as the primary approach to preserving and enhancing positive mental health.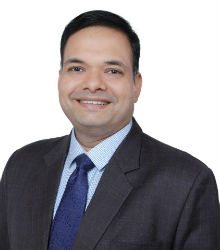 Shailesh is Social Development Professional and has been working on social development policy advocacy at national and global level. After completing his Master's Degree in Medical & Psychiatric Social work he has worked with various reputed organisations including Population Services International, Framework Convention Alliance and Global Network for Neglected Tropical Diseases. Shailesh played a pioneering role in initiating HIV/AIDS Workplace Intervention in India and worked towards minimizing discrimination against People Living with HIV/AIDS at workplaces. Shailesh is a global tobacco control advocate and has been working towards development and implementation of World Health Organisation's Framework Convention on Tobacco Control. He served as South East Asia Coordinator of Framework Convention Alliance for six years, working closely with governments and civil society organisations in South East Asia in their tobacco control efforts. He currently works as a Social Development Consultant based out of New Delhi and his areas of interest include, neglected tropical diseases, nutrition, non-communicable diseases, climate change and health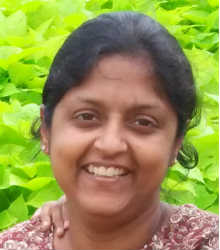 Santhy completed her graduation in English Literature from Indra Prastha College, Delhi, and Master's from Madras Christian College, Chennai. Subsequently she did her B.Ed from Titus II Teachers Training College, Tiruvalla. She later taught in Kristu Jayanti College, Bangalore, for three years, where she had an opportunity to interact closely and work with youngsters on various issues affecting youth. She has been interested in family and parenting issues from a very young age, and has attended a course in Family Developmental Counseling. She is also interested in alternative approaches to health and wellness. She believes in the value of play-based learning. She and her husband homeschool their two daughters.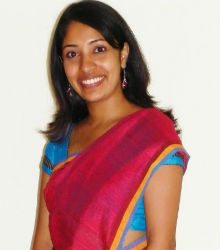 Anu completed her post-graduation in Psychology from the University of Essex, United Kingdom. For the desire to work with people from different backgrounds returned to India and started her career working with headstreams. Anu Thomas is a co-founder of 'Tackle' – play based initiatives as part of Headstreams and has worked with various underserved communities across Karnataka on enhancing self-reliance and emotional well-being. Her work focused mainly on working with children and youth groups on well-being and positive mental health through play based approaches. She managed and led a team that works with over 5000 students in government schools across Karnataka to improve well-being and learning outcomes through play and digital medium. She has over seven years of experience in working these groups in diverse community settings and has mentored and supported many teams to work children and youth. She presented the Play Caravan: Building Community Through Play, at the 2017 TASP (The Association for the Study of Play) conference at the Strong Museum in Rochester, New York.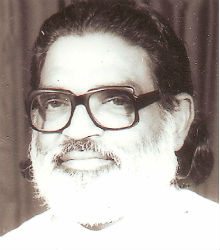 Rev. Dr M. C. George (1943-2016) is an ordained Minister of the Mar Thoma Syrian Church. He completed his B.A. in Philosophy from Kerala University, B.D. from Serampore College and Ph.D. in Counselling from Vision Christian University, California. He has over 40 years of experience in education, administration and rural development work. He worked as a Project officer in Wandoor Rural Development Project, Malapurram district, as Director of the Development department in Kunnamkulam Malabar diocese and later of the Uppada Mission Complex. He was also the Superintendent of the Ravi Varma Destitute Home in Trichur and Balikamandiram – a hostel for girls of socially and economically backward families, Perumbavoor. Rev. Dr. George has also served as a Counsellor in various educational institutions including Mar Thoma residential School, Tiruvalla and Titus II Teachers Training College, Tiruvalla. He was the President of the Deena Bandhu Mission Hospital, Kunnamkulam and Association for the Development of Women and Children. He was closely associated with the formation of the Christian Agency for Rural Development and later served on its Governing Board. He was also associated with the formation of a school for children with speech and hearing impairment in Kasargod and a hostel for working women in Nilamboor. He has served on the Mar Thoma Publication Board and was the Chief Editor of "Our magazine". He has contributed over 70 articles and poems in several publications. He is the author of two books on family and parenting, published by CSS (Christava Sahitya Samithy) titled "Ini Avar Randalla" (they are no longer two) and "Makkale Valarthumpol" (when you bring up children). He moved to Bangalore in May 2007. He served as the Founder President of Headstreams from 2008 (till 2011). He passed away on January 5, 2016.