INTERNATIONAL PLAY CONFERENCE_2018_ AGENDA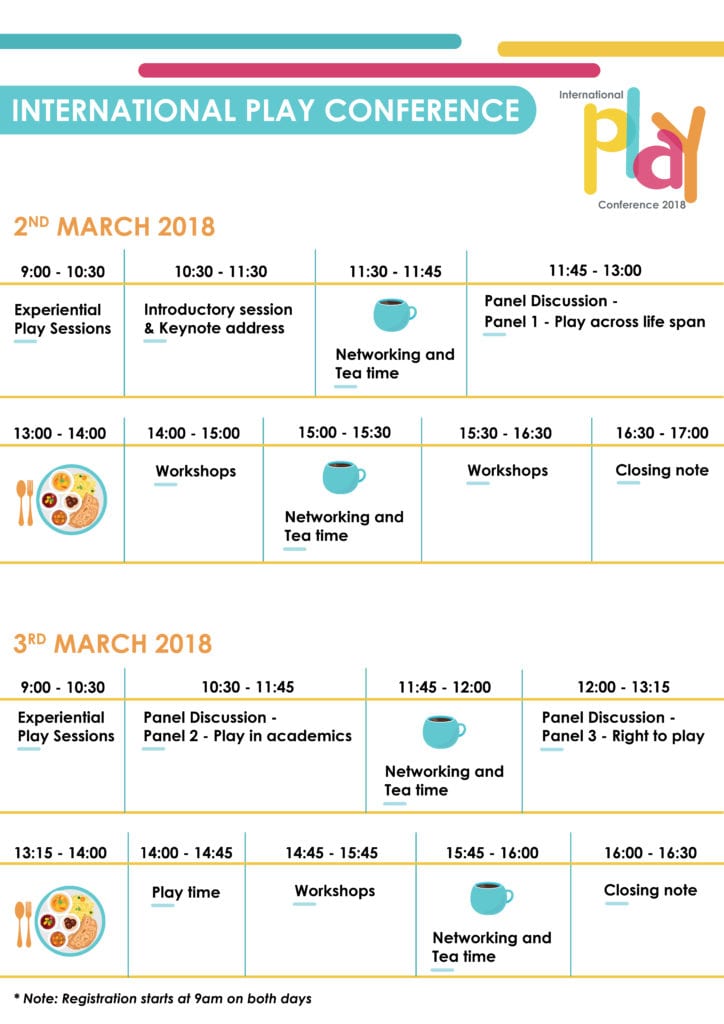 *Note- Details will be updated as and when finalised …………………………………………………………………………………………………………………………………………………………
MEET THE PEOPLE!!
Keynote Speaker: Ratnesh Mathur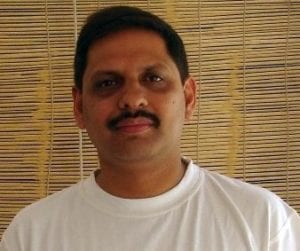 Ratnesh Mathur has been working with children for over eighteen years. He works with children of all ages – from two years to teenagers. He also works intensely with parents and teachers. He propagates democratic, learner-driven environments. He is part of Aarohi Open Learning Community. Aarohi is a community of self-directed learners -children who decide what they want to learn, how they want to learn, when they want to learn and use self-assessment. At Aarohi, their philosophy is to follow the child. Aarohi offers an open learning environment at its campus in a village near Hosur, Tamil Nadu.
"I like learning with children. I do not like teaching. My chief role is to agitate, to confuse, to challenge. For this reason children and parents consider me to be a mentor, but they call me tormentor." – Ratnesh
PLENARY SESSIONS
Day 1- March 2, 2018
Panel 1- Play across lifespan
Sreeranjini G.S.
Founder, KavadeToyHive & Attic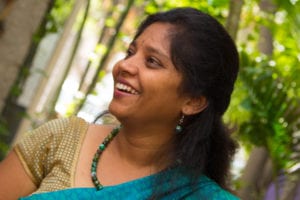 Sreeranjini is the founder of KavadeToyHive & Attic. Kavade is an endeavour to revive ancient board games. Kavade is a one-of-a-kind store in Bengaluru that brings families and generations together, over simple pastime pleasures. An extension of the store is Kavade Attic, where one could indulge & create playtime memories that are far removed from the adulteration of plastic or technology. Kavade is Sreeranjini's way of asking people to try the alternative, to unplug, to discover ways of coming together and staying together.
Indumati Rao
Regional Advisor for CBR Network South Asia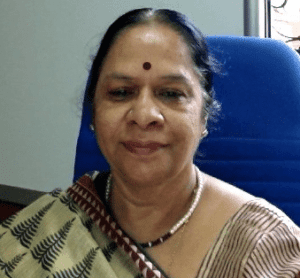 She has a degree in science from Bangalore University. She completed post-graduation from Manchester University (UK) in special needs and got an accredited doctoral degree for her work Portage ECCD in South Asia. She is the founder director of a few organisations like NiveditaShishu Kendra (1976), NIveditaManovikasa Kendra (1981), Seva in Action (1985) and now the Regional Advisor for CBR Network South Asia.
She is also the founder regional coordinator for CBR Network, initiated in 1993 and working in nine South Asian countries.
Dr Aneesh Kumar P
Faculty, Christ University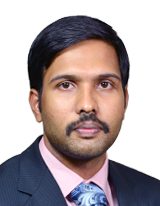 Dr Kumar is an Assistant Professor of Psychology at the Department of Psychology, Christ (Deemed to be University), Bengaluru. He teaches papers in child and adolescent counselling, counselling special population, development psychology and qualitative research methods.
He received his doctoral degree from Pondicherry University for his thesis in the area of child abuse and neglect.  He worked as project officer for Indian Council for Social Sciences Research (ICSSR), New Delhi and as Head of the Department of Psychology at Wadi Huda Institute of Research and Advanced Studies affiliated to Kannur University, Kerala.
His research interests include child development, adverse childhood experiences and school counselling programs. He is involved in various research projects including the United States-India Education Foundation project on developing culturally competent clinical psychology programs in India, developing character strengths through teacher training and school based positive mental health program.
He has published and presented papers on public health, child and adolescent psychology in various national and international forums.
Anjali Menon
Co-Founder, Gudgudee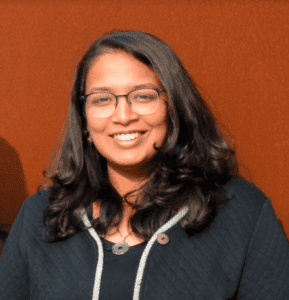 An industrial designer by education from National Institute of Design (NID), Anjali is passionate about using design as a medium to create change. She believes that everyone irrespective of their age or ability should have access to a well-designed developmentally appropriate space to play. Over the last 3 years, through Gudgudee, Anjali has been working with not-for-profits, schools, architects, real estate developers and local governments and building inclusive indoor and outdoor playgrounds. Anjali has an eye for detail and a natural flair for forms and aesthetics.
Day 2 – March 3, 2018
 PANEL 2: PLAY IN ACADEMICS
 Dr Naveen Thomas
Co-Founder, Headstreams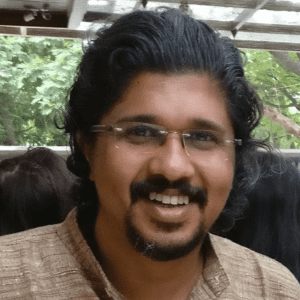 Naveen has over 17 years of experience in the social development sector. He currently leads Headstreams, an organisation that works on promoting human development through play. He co-ordinates academic courses on Play and Well-being.  Naveen also serves on the Board of Studies of Social Work Department in Christ (Deemed to be University). Naveen has previously been involved in health research and policy issues on health as part of Community Health Cell, Bengaluru. He was also part of the World Health Organisation (WHO) Watch team of the People's Health Movement. Naveen is a trained social worker with specialisation in Medical & Psychiatric Social Work. He has completed his Master's and doctoral studies from Tata Institute of Social Sciences (TISS), Mumbai. He has also completed a specialised course in Medical Law and Ethics from National Law School of India University, Bengaluru. Naveen's previous work experience includes working on disaster response with Oxfam and his academic work examines human vulnerability in the process of disaster recovery.
Suchetha Bhat
COO, Dream a Dream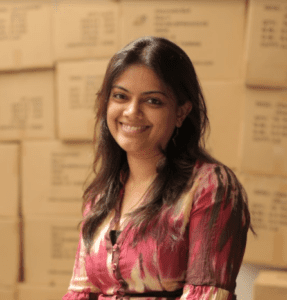 Suchetha has over 16 years of work experience having worked both in the corporate and social sector. As an Electronics and Communication engineer, she started her career with Larsen and Toubro and then worked with multinationals such as Telelogic and IBM during her successful nine year corporate stint. However, she moved on to get a Post Graduate degree in Psychology and having realised that her true passion was working with underserved youth, she started her journey into the social sector by volunteering for Dream a Dream. Since joining Dream a Dream full-time in 2010, she has been instrumental in scaling the impact of the organization, while designing programs using the process of the 'Arc of Transformation' for youth and adults. Her strengths include understanding child-adversity, organisation culture building, and impact assessment of life-skills programs. Her passion is to be an advocate for the urgency and criticality of preparing young people for the new world.
Christopher Dhas
Head-STEM Solutions, Edutech India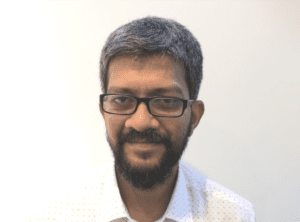 Christopher works with Edutech which represents LEGO Education in South India. Edutech is the only education partner for LEGO Education that promotes play based learning methods in schools.
Christopher has worked with academics across International, CBSE, state board and rural schools. He has been part of large scale implementation of hands-on learning programs in rural Tamil Nadu. In his role, he conducts faculty training and development workshops. Currently, he is working on implementing tinkering labs in schools across the region. He is trained on the LEGO Education 4C system of playful learning. His major experience includes implementing hands-on STEM curriculum for schools across India, developing hands-on learning programs aligned to major syllabi in the country.
PANEL 3: RIGHT TO PLAY
Dr Swaroop Sampat-Rawal
Educator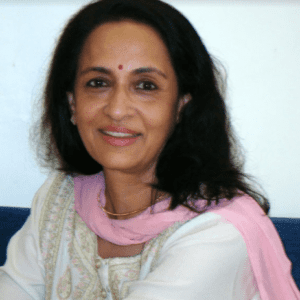 Swaroop Sampat-Rawal has a doctoral degree in Education from University of Worcester, UK. Her thesis is on using drama to enhance life skills in children with specific learning disabilities. She is a special educator and also works in the field of life skills education and has a strong action research background on the use of drama and play for stronger mental health and education.
Dr Rawal has worked extensively in the states of Gujarat, Maharashtra, in the field of primary and early childhood education and in-service teacher training. She has also worked with KGBVs in Rajasthan and also with GCERT, MSCERT, KGBV, MHRD and AICTE. She is also a part of the team which designed the NVEQF. Her publications include books like 'Learning disabilities in a Nutshell' and a series of Child Rights book for children. She is a Governing Council Member and Member of Society of Save the Children-India/Bal Raksha; Founder and V.P. of Early Childhood Association, India; Member of the editorial team of Educational Journal of Living Theory, an international e-journal.
She is a film actor and producer, theatre artists and also former model and Miss India'79.
 Marcus Veerman
Founder & CEO of Playground Ideas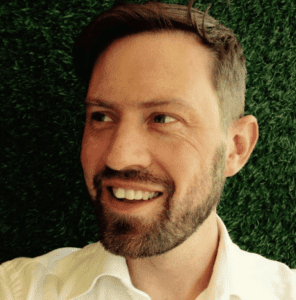 Marcus struck it lucky being born in Melbourne, Australia which has been voted the world's most liveable city several times. His favourite play-space growing up was a den in the hollowed out roots of an old tree. With a background in primary education, outdoor leadership and design-build learning, Marcus founded Playground Ideas after spearheading the construction of 40 bespoke playgrounds along the Thai/Burma border. He then went on to respond to a wave of interest in international playground building by creating an open-source platform to share best practices. Demand for his services has taken him to Asia, Africa, the Middle East and South America to facilitate playground construction, consult on projects and train teams of playground builders.
Kavitha Krishnamoorthy
Founder and Managing Trustee of Kilikili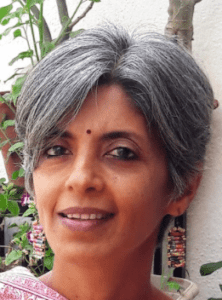 A social development professional (MSW) by training, Kavitha's experience for more than two decades of working on child rights and development issues, coupled with her experience as a mother to a child with a seizure disorder and features of autism, led her to question why children with disability are not seen in public play spaces.  Kilikili emerged out of this enquiry, with a mission to create inclusive public play spaces where all children, irrespective of their abilities, could play together.
Awarded the Ashoka Fellowship for Social Innovators, Kavitha believes that scaling any initiative requires the complete involvement of the government. Following a decade of working on creating inclusive play spaces in collaboration with Municipal Authorities, Kilikili today advocates with government and non-governmental agencies to make inclusive public play spaces, a matter of policy.
In recent years, Kavitha has also been involved in exploring the relationship that children with autism have with the Arts, through being a parent to her musically gifted son; as Director of the Sampoorna Music Therapy Centre; and through initiatives she co-evolved that facilitate children's natural artistic expression.
She serves on the Governing Board of YUVA and YUVA Urban Initiatives, Mumbai and is an Advisor at Hitham, Chennai.
Arlene Manoharan
Programme Head – Juvenile Justice Program, CCL – NLSIU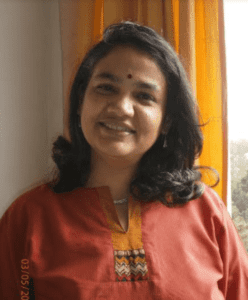 Arlene has been working on issues concerning marginalised children for 27 years since the completion of her Masters in Social Work. She specialised in child rights, child protection and juvenile justice. Since 1999, she is working at the Centre for Child and the Law, a research centre of the premier National Law School of India University (CCL-NLSIU), where she is currently a Fellow, and Coordinator of the Juvenile Justice Program, leading a team of lawyers and social workers (and formerly counsellors as well). She has years of experience in research, advocacy, networking, training and teaching. She was a part of the CCL-NLSIU team that led the national campaign against the treatment of children in conflict with the law as adults.
Arlene trains judicial officers and others in the Child Protection System at local and national level and also contributes to the development of policies and laws related to children. Arlene has written extensively on child rights law, including developing curriculum and self-instructional material for the PG Diploma on Child Rights Law offered by NLSIU, a course she also teaches. She has (and currently is) a member of various expert Committees at State and National Level.
EXPERENTIAL WORKSHOPS
Day 1 – March 2, 2018
Workshop 1
Tripura Kashyap
Dance Educator, Movement Therapist & Choreographer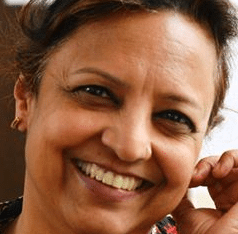 Tripura pioneered Creative Movement Therapy in India in 1990. She studied Dance therapy at the Hancock Centre, Madison, Wisconsin, USA and subsequently obtained her M.A. in Psychology. She received a first class diploma for her training in classical dance at Kalakshetra, (Chennai). Later she was also trained in Jazz, Ballet, Modern dance, Choreographyand Dance theatre at the International Choreographers Residency in the American Dance Festival USA. Tripura received fellowships from Ashoka International Foundation and Indian Ministry of Culture for her innovative work in dance therapy and contemporary dance. She was founder-director of Apoorva Dance Theatre, Bangalore and co-founder of Creative Movement therapy association of India.
About the workshop – 'Creative Movement – Bodies at Play!'
The workshop will progress through 3 stages – movement building, movement exploration and movement expression. Through Solo work, partnerships, triads and clusters, participants will playfully explore how movement contributes to enhancing our self-expression and communication – while working on our physical and emotional well-being through our bodies. Small movement capsules consisting of warm up routines, movement activities to music, exploring body rhythms, dancing with props and cool down routines will help participants to befriend their own bodies as well as encourage them to interact with others through fun-filled movement experiences. Participants will eventually understand how our bodies can think, feel, express, memorize and communicate through movement while getting in touch with the inner child that's waiting to get out and simply enjoy the pleasure of movement!
Workshop 2
Belinda Rego
Expressive Arts Therapist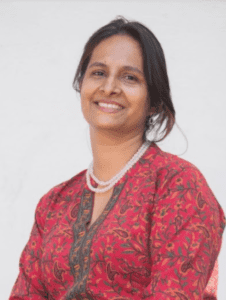 Belinda Rego is an Expressive Arts Therapist, who passionately believes that every individual has the potential to use their creativity and imagination to discover their inner wisdom and participate in their own healing. As a therapist she sees herself as one who facilitates and holds the space for this process of working through layers that come in the way of authenticity and power.
About the workshop – 'Free to be Me'
Objective of the workshop is to engage participants in the Expressive Arts Therapy process and experience its power and joy. We experience ourselves through our bodies and understand and express ourselves most authentically through images, symbols, sounds, gesture and movement. We already have all the resources we need! The Expressive Arts offer the perfect vehicle for this exploration. By letting our imagination out to play, and being spontaneous, we allow our creativity to flow. We can access our intuition and inner wisdom, understand our emotions, discover and connect with our strengths and get to know and acknowledge ourselves as we truly are – unique individuals. This workshop will give the participants a taste of this Expressive Arts experience.
Workshop 3
Madhu Smriti Shukla
Theatre based Facilitator & the Founder of Playspace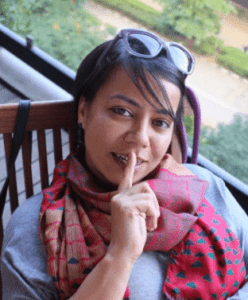 Madhu is passionate about the power of theatre and the creative arts for personal transformation, change and developing authentic leadership in organizations. With over 12 years of experience in facilitating learning experiences, she is also an accredited life coach with the International Coach Federation and has been also studied Transactional Analysis. Her areas of focus include developing agility for change, building innovation mind-sets, influencing through sharing authentic stories from one's life, building inclusive empathetic attitudes and developing skills for trustful collaboration to name a few. She has worked with a range of organisations from the social sector to the corporate sector. She is passionate about working with youth and women and enabling personal leadership through play and creative arts as a methodology.
An alumnus of the National School of Drama and Ninasam Theatre Institute, she believes that learning is most impactful when it is embodied. Playfully engaging the body, voice and imagination can allow individuals to explore personal patterns, take creative risks, express oneself in new ways and initiate meaningful dialogues. In 2013 she started a storytelling initiative By the River. Madhu continues to act on stage and is a member of the Improv Comedy Bangalore.
 About the workshop – 'Open Sesame'
The workshop will help to Experience how improvisational theatre exercises can help expand one's confidence to express, take creative risks and be adaptive to constant change. Improvisational theatre is a form of theatre where monologues, dialogues, scenes and stories are created on the spot spontaneously by performers based on suggestions from audience. Through improv theatre based exercises, this workshop will enable participants to Be bold and lead with one's ideas; Develop a mind-set of seeing possibilities and opportunities for discovery and Engage with others in a positive, persuasive and supportive way.
WORKSHOP 4
Geetanjali Sarang & Sumathi Ramjee
Founder Snehadhara Foundation & Joint Managing Trustee at Snehadhara Foundation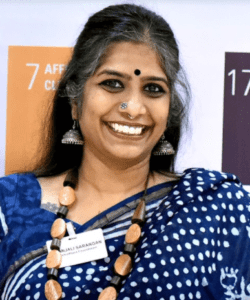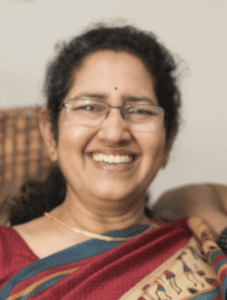 Gitanjali Sarangan is the founder of Snehadhara Foundation, an educationist, a social entrepreneur, an Arts Based Therapy (ABT) Educator, Practitioner and Guide with over two decade's experience in teaching a diverse population of children and adults. Snehadhara Foundation, a registered non-profit organization based in Bangalore, India is the first and only Centre in India that uses Arts Based Therapy as the primary methodology to work with children and adults with disabilities. The twin goals of the Foundation are – Arts Based Therapy and Education for Inclusion. She is also an Internship guide at the Indian Society for Training and Development. Gitanjali is a recipient of the Millennium Alliance Grant 2017 as a social innovator of one of the top five Innovations in the country for Education for the project 'Kala Samavesh -Inclusion and Education of Disabilities. She has been conferred the Super Achievers Award, 2017, by the Association of People with Disability (APD) in
memory of its founder N.S Hema, to recognize her outstanding contribution in the field of Disability in and outside Karnataka.
She is also recognised as one among the 50 Most Impactful Social Innovators (Global Listing) by the World CSR Congress and Awards and also been recognised by Global Ethics Forum and Indian Institute of Management, for working towards establishing an impartial and fair world.
Sumathi Ramjee
Sumathi Ramjee is the joint Managing Trustee at Snehadhara Foundation, an ABT Educator,Practitioner and Guide.She has a First Class B. Tech in Electronics from Madras Institute of Technology,Chennai. After working as an assistant director with the Institute for Design of electrical measuring instruments,Mumbai, her field diverged and she acquired a Certificate in Guidance and counselling from Christ College,Bangalore. Thereafter followed a certificate in Learning Disabilities, a Post Graduate Diploma in Creative Teaching and a Certificate course on ABT from WCCLF, Pune. Thereon Sumathi practised special education, language therapy and ABT at Deepika, Snehadhara, Bubbles Centre for Autism and ASHA in Bangalore. Her domains of specialisation include working with children with learning disabilities, autism, developmental disabilities, and slow learners. Since 2007, she has been the Creative Director for ASHA School. She is a recipient of the 'Pearson Teaching award for Outstanding Contribution to Special Needs', 2012-2013 and the 'Pearson Special Jury Award',2012-2013. She has designed and facilitated workshops in teaching aids, creative and multi-sensory teaching and methodologies, stress management for teachers and parents of special needs children, differentiated instruction to name a few. Sumathi has facilitated sessions and trained various groups of educators and parents PoornaPragnya, Institute for Faculty Improvement, Metropolitan Central School Bangalore, Hope – The Early Intervention Centre.
About the workshop – 'Order in Chaos – Learning through Multi-Arts and Play'
The objective of the workshop is to comprehend the theory and practice of various forms of art and how these can be used in working with children with special needs. The workshop will also help create an empathetic, learner led play space using artistic media. The participants will get an opportunity to experience the Arts with special populations and understand co-creation of empathetic inclusive spaces.
WORKSHOP 5
Subha Parthasarathy
Founder, MagicHive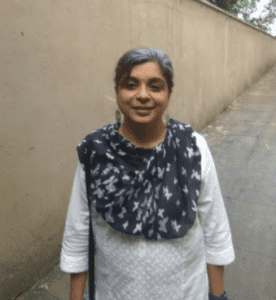 Subha is a certified counsellor and has been working with parents and children since 2006. She conducts parenting workshops, teacher training workshops, corporate workshops and counselling sessions for parents and children. She has been a regular contributor of articles on parent child related issues in Deccan Herald. She also runs life-skills program at her centre for children.
About the workshop – 'Understanding the impact of thoughts and feelings on behaviour'
The objective of the workshop is to help participants experience how thoughts and feelings have an impact on our behaviour, through activities and games. This workshop will help in enhancing awareness and power of choice in one's life.
 WORKSHOP 6
Dr Swaroop Sampat-Rawal
Educator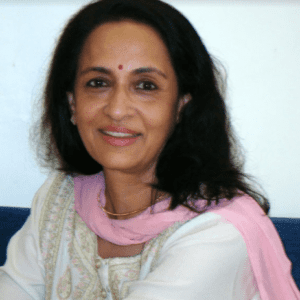 Dr Swaroop Sampat-Rawal believes child rights should be taught in a child-friendly way. "I believe if we are to bring changes in the lives of the children and make the aspiration of the convention a reality we will need new ideas and new approaches" says Dr Rawal.
About the workshop – 'Using drama and play to teach child rights'
Drama is an effective tool for the implementation child rights and transformative education. Drama enables children to make connections and understand complex life situations and human intricacies.  It can also enhance creative thinking skills and interpersonal skills through experiential learning. At the same time drama democratises the classroom as it relies on co-creative input. This workshop is focused on training of teachers (TOT) to teach children child rights which is transformative education and can be used in schools and without schools. It is an innovative way to teach and negotiate 'child rights', help children learn to make educated decisions, make connections within their learning experiences and learn to apply in other contexts.
WORKSHOP 7
Sharada and Manju
Certified Counsellors, Parivarthan – Couselling, Training and Research Centre
Sharada has over 17 years of experience in both individual and group counselling with adults, adolescents and children. She is a workshop facilitator on both, Government and NGO capacity building programmes for working with children.
Manju Sapru has over 10 years of experience working with children, adolescents, adults, couples and families.
About the workshop – 'Interactive Session on Play Therapy'
The experiential workshop will introduce the concept of play therapy and how it could be used when counselling young children below 12 years of age. As children's experiences and knowledge are often communicated through play, play therapy generally provides a way for children to express their experiences and feelings through a natural, self-guided, self-healing process. The Facilitators will introduce one or two media used in Play Therapy so that workshop participants and adults who work with children will have an experiential glimpse of how this process can unfold in counselling sessions.
WORKSHOP 8
Austin Davis and Aakash Johry
 Toy and Game Design Department, NID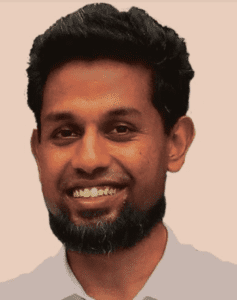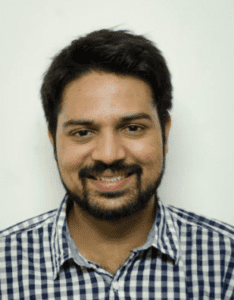 About the workshop – 'UBIQUITOUS PLAY'
The workshop sensitises participants to the construct of play and playfulness and how it could be implemented to create engaging and enjoyable experiences in interacting with products, spaces and activities, in our day to day life. Participants understand how to identify "play" through the attributes related to it in the different areas of products, spaces and activities.
Day 2 – March 3, 2018
WORKSHOP 9
Marcus Veerman
Founder & CEO of Playground Ideas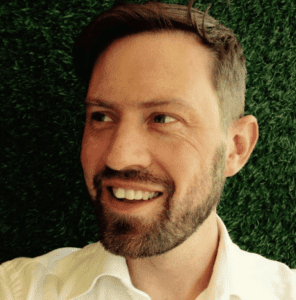 Marcus struck it lucky being born in Melbourne, Australia which has been voted the world's most liveable city several times. His favourite play-space growing up was a den in the hollowed out roots of an old tree. With a background in primary education, outdoor leadership and design-build learning, Marcus founded Playground Ideas after spearheading the construction of 40 bespoke playgrounds along the Thai/Burma border. He then went on to respond to a wave of interest in international playground building by creating an open-source platform to share best practices. Demand for his services has taken him to Asia, Africa, the Middle East and South America to facilitate playground construction, consult on projects and train teams of playground builders.
 About the workshop – 'Designing a playground from scratch'
CEO of Playground Ideas, Marcus Veerman has created a suite of tools that has helped over 2000 communities worldwide to create play for over 1 million children. Marcus will run through all the free tools they have to offer to accelerate your journey to creating a playful impact on the children in your world. This informal session will allow plenty of time for questions and discussion about what you are doing and how Playground Ideas may be able to help.
Australian CEO of PlaygroundIdeas.org who has supported over 2000 communities in 143 countries will run through their process of how to create a playground using community feedback, local available materials and letting the playground Site "speak" for itself. This informal, practical workshop full of stories and anecdotal will give you the tools to designing amazing play spaces in your community.
WORKSHOP 10
Madhu Sudhan a.k.a Maddy
Chief Vision Officer at Center for Experiential Education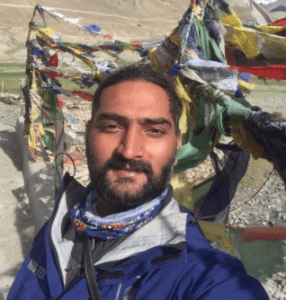 Maddy is passionate about creating a caring community of learners who are engaged in meaningful learning experiences. He has over 20 years of experience in the field of outdoor and experiential education. Maddy is a faculty at National Outdoor Leadership School (NOLS), USA and has led several expeditions in Indian Himalaya. He is co-founder of Yato Collective and Center for Experiential Education – an organisation focused on providing a collaborative platform for encouraging experiential education in India.  Maddy is also one of the Board of Directors at Association for Experiential Education (AEE), USA and Safety Committee Board Member for Outward Bound Bharat, India. Maddy is the first Indian recipient of the Karl Rohnke Creativity Award from Association for Experiential Education (AEE), USA.
About the workshop – 'Play is a waste of time..is it?'
The workshop will map play in various forms, shapes and colours, explore various stages of play and how it can be used as a powerful learning experience. As you experience this workshop, you will comprehend how play can be just play for the sheer fun of it or then be linked to developing life skills, academic skills, creative skills, sport skills or teaching and learning experiences of a specific need. You will have the freedom to choose what makes more sense to you in your individual areas of work. The workshop will combine activities, conversations and theory, to explore personal, philosophical, and professional reasons for utilising play and experiential methodologies. In the process you will reflect upon what play mean to you and consider how to intentionally play.
WORKSHOP 11 
Suchetha Bhat
COO, Dream a Dream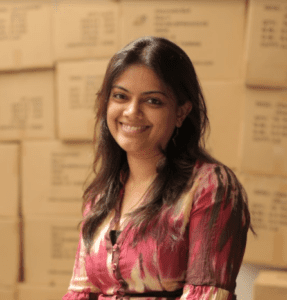 Suchetha comes with over extensive corporate experience and has been working with Dream a Dream for over 8 years now. She brings with her expertise in organisational design, management, strategy and planning. She is a reflective and deep thinker and is currently spearheading the scale strategy at Dream a Dream.
About the workshop – 'Where I'm from'
The workshop objective includes helping participants understand how each person's history and background shapes who they are; being able to accept and appreciate one and all and revisiting one's past and understanding it better. Participants explore their creativity by writing their own poem, expanding empathy and connection by getting to know each other better.
WORKSHOP 12
Children and Facilitators of Aarohi​ Life Education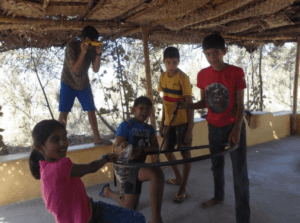 Aarohi​ ​Life Education offers an open-learning environment where children decide what they want to learn, how they want to learn, when they want to learn and use self-assessment. The biggest architects of Aarohi are children themselves – all the time questioning, exploring, imagining and contributing.
About the workshop – 'P.U.T – PLAY using THEATER'
The objective of PUT workshop is to PUT ours and others thoughts, ideas, beliefs, images, emotions, behaviours, problems, solutions and perspectives into a bubble making machine.​ The participants will learn how to turn their brains, its contents and processes into bubbles.​​
PLAY STALLS AND GAMES
March 2 & 3, 2018 – Exhibition by the Toys and Games department, NID will showcase "Play" in terms of understanding its meaning, its scope of application and its benefits in various contexts. The stall will display work done by the students of NID.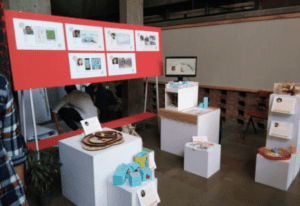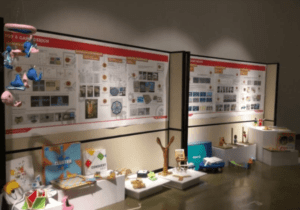 March 2 & 3, 2018 – Traditional games stall by Kavadewill introduce traditional games like Tiger & Goat, Pallanguli, Chowkabara, Navakankari, Paggade and some puzzles. During the session, participants will be introduced to the cultural variations of games and understand the widespread presence of ancient games.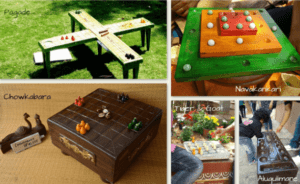 March 2 & 3, 2018 – Juggling and Ball Passing Games workshop by Gunjan and Mahit.The delightful hands – on session on juggling will dispel the belief that juggling is difficult! Along with learning the techniques of juggling and understanding the basic concept of FLOW, participants will have a joyful play time.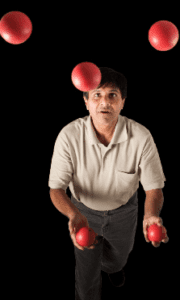 March 2 & 3, 2018 – A stall by LEGO® Education will help participants explore and express their own creativity by building artifacts using LEGO bricks and explore how creativity can be integrated into classrooms.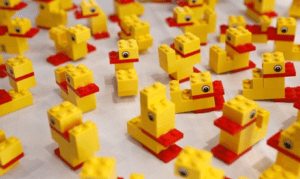 March 2 & 3, 2018 – Play fair organised by headstreams' facilitators offers fun, fun and more fun!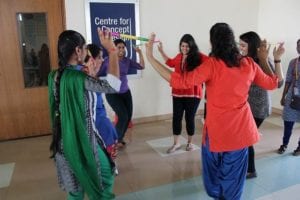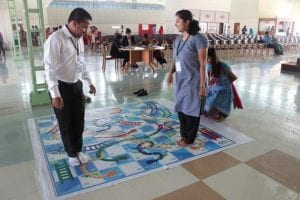 …………………………………………………………………………………………………………………………………………………..
We are happy to announce the themes of the three plenary sessions; Play across Lifespan, Play in Academics and Right to Play. Watch out this space for more details. Details of the speakers to follow soon.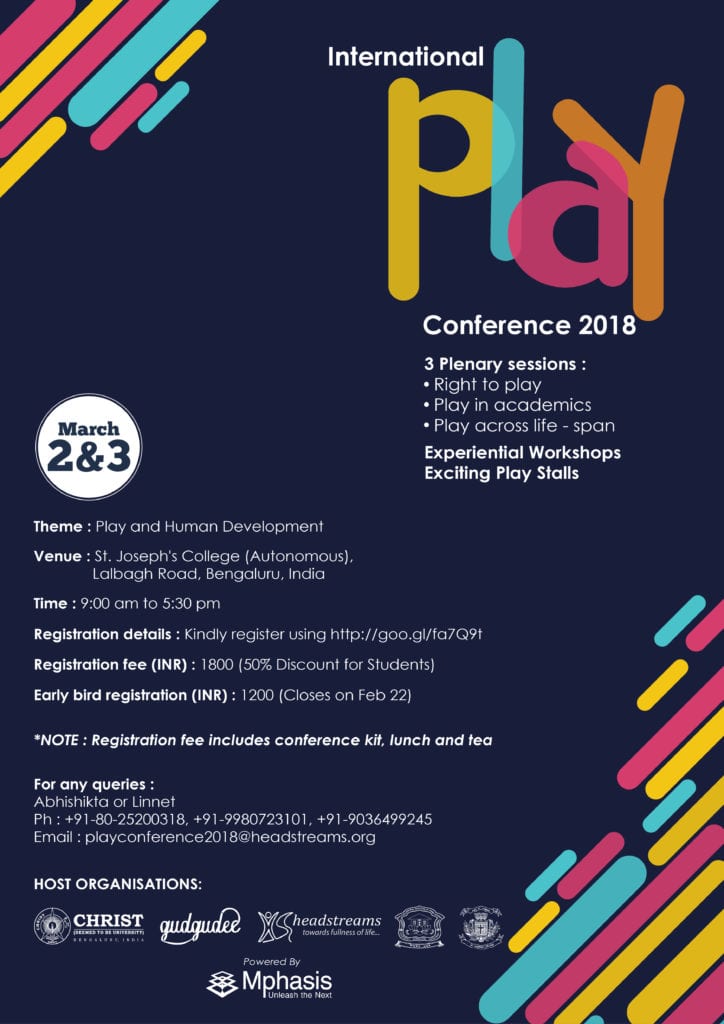 ……………………………………………………………………………………………………………………………………………………
The International Play Conference 2018 creates a platform where Play and Human Development can be explored and experienced through various panel discussions and interactive workshops. It seeks to promote contextually relevant research and studies on play. It further facilitates collaborations and networks of organisations working in the play and development space. Headstreams in collaboration with St. Joseph's College (Autonomous), Christ University, Smt.VHD Central Institute of Home Science and Gudgudee, take this opportunity to invite you to participate in the conference by registering at https://goo.gl/fa7Q9t
THEME AND SCOPE OF THE CONFERENCE
Play and Human Development What is play? Is play purely a child's domain? What is the course of play development? What is the role of play in fostering learning and development? Indeed, how does play manifest in the world today – in academic settings, across socio-economic realities, along one's lifespan? What are cultural differences and similarities in play? How is play related to brain development, technology use, and other dynamic human systems (Bergen, 2015)? Given that play contributes significantly to well-being, could it be a fundamental human right? Play theorists are unanimous in their understanding that play is a behaviour that is freely chosen and intrinsically motivated. Several research studies across various disciplines have delved into issues of play and have proved that play is crucial to well-being and holistic health. However, these have largely examined play in early childhood development; studies of play in other developmental stages are relatively fewer in number, highlighting an urgent need for attention. Further, the criticality of play in enhancing physiological, cognitive, emotional and social health is still not widely acknowledged and practiced – as evidenced in rapidly shrinking playspaces and opportunities in all our lives. There is also a need to examine play within the larger development context. Indeed, if human development is defined as the process of enlarging people's freedoms and opportunities and improving their well-being, the role of play within such development is a pertinent query. Amartya Sen's ideas on capabilities, which operationalises this human development approach, offers a paradigm shift in examining how play contributes to the freedom people have to decide who to be, what to do, and how to live. Amartya Sen's ideas on Capabilities which operationalises the human development approach offers a paradigm shift in examining how play contributes to the freedom people have to decide who to be, what to do, and how to live. The International Play Conference 2018 creates a platform where play and human development can be explored and experienced through various panel discussions and interactive workshops. It seeks to promote contextually relevant research and studies on play. It further facilitates collaborations and networks of organizations working in the play and development space.
References:
Bergen, Doris. (2015). Psychological Approaches to the Study of Play. American Journal of Play, 8(1),101-128. Retrieved  from https://files.eric.ed.gov/fulltext/EJ1080018.pdf
Fukuda-Parr, Skiko. (2003). The Human Development Paradigm: Operationalizing  Sen's  Ideas on Capabilities. Feminist Economics, 9(2-3), 301-31. Retrieved from http://www.humandevelopment.uz/uploads/courses/Summer%20school%202010/FukudaParr.pdf
CONFERENCE DETAILS Venue:  St. Joseph's College (Autonomous), Lalbagh Road, Bengaluru, India Date:      March 2 – 3, 2018 Time:     9.00 a.m. to 5.30 p.m. Registration details: Kindly register using https://goo.gl/fa7Q9t   Registration Fee (INR): 1800 Early Bird Registration (INR): 1200 (Early bird registration closes on February 15, 2018) For Students: 50% discount on Registration fee on providing valid college ID proof *Note – (Registration fee includes conference kit, lunch and tea) For any queries, please contact: Abhishikta or Linnet Ph: +91-80-25200318, +91-9980723101, +91-9036499245 Email: playconference2018@headstreams.org DETAILS OF BANK ACCOUNT TO PAY THE REGISTRATION FEES Account  Name: Bangalore Jesuit Educational Society Name of the bank: Indian Overseas Bank Branch: Shantinagar Branch Type  of  Account: Savings  Bank Account No.: 013601000013100 MICR code: 560020005   |     IFSC: IOBA0000136 TRAVEL AND ACCOMMODATION Participants are responsible for their own travel and accommodation arrangements. To get details about accommodation around the venue, please write to us. For details on how to reach : St. Joseph's College (Autonomous), Lalbagh Road, Bengaluru, India, please refer to the link: https://goo.gl/Ec1DBg For further queries, please write to us at playconference2018@headstreams.org Note: Please email a screenshot of the online transaction details to playconference2018@headstreams.org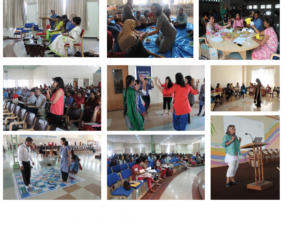 Images of International  Play Conference 2017
250+ participants, 30 delegates from India and abroad
 3 panel discussions, 13 experiential workshops and 28 play stalls